Preferred Vendors

Find information about catering, bar services, entertainment, rental equipment, and other vendor information below. Click on each vendor's logo to visit its website for more information.
UC San Diego Catering is the sole provider of food (excluding specialty desserts) and non-alcoholic beverages at all events held in the Great Hall and Asante meeting spaces. We do not allow any other caterers to provide service in our facilities, and we do not allow departments or off-campus users to bring in their own food/beverages.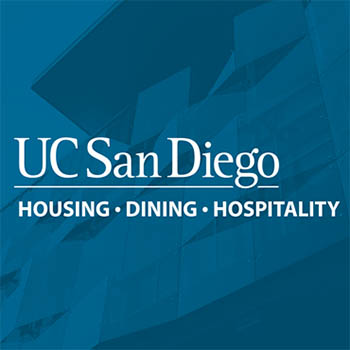 "Full-service catering and event planning company dedicated to providing you with exquisite cuisine and fantastic customer service."
Phone: (858) 534-3688
Email: catering@ucsd.edu
---
---
---
---
BarWorks Catered Beverage Services
"We have over 30 years of hospitality industry experience and our commitment is to provide our clients with the very best in catered beverage services."
Phone:
(858) 566-6077
---
RG Bar
"It is the mission of RG Bar Services to provide an affordable mobile bar service, while maintaining an exceptional level of high quality customer service."
Phone:
(858) 395-3043
Email:
drinks@rgbar.com
---
Snake Oil Cocktail Co.
"A commitment to great-tasting cocktails, celebrating local produce and showcasing innovation in the kitchen."
Phone:
(858) 754-9173
Email:
events@snakeoilcocktail.com
---
---
---
---
---
---
---
---
---
---
---
Bright Event Rentals
"Our talented team of designers and buyers takes pride in bringing in unique collections from around the world that give your special occasion a distinctive, fresh look."
Contact:
Starr Powell

Phone:
(858) 496-9700
Email:
starr@bright.com
---
Lounge Appeal
"Whether you're planning a wedding, party, bat mitzvah or a corporate event, we'll save you time and ensure you exceed your client's expectations. Call today to get acquainted with one of our design consultants."
Contact:
Caitlin Lowry

Phone:
(888) 229-9990
Email:
caitlin@loungeappeal.com
Estancia Hotel
"Find true California comfort in Estancia's thoughtfully designed guestrooms and La Jolla hotel suites. Accented by verdant gardens and rancho-style architecture, accommodations feature casually elegant furnishings and plenty of natural light, compliments of broad windows and San Diego's perpetual sunshine."
Phone:
(855) 318-7602
Website:
meritagecollection.com/estancialajolla
Contact us
If you have questions or wish to request an event space at International House, please call us at (858) 822-1791, or use the email button below.